Spring is the perfect time of year for cleaning out your makeup bag. It's time to throw away those out-of-date mascaras and broken bronzers and to give your brushes a good clean. Not sure if your makeup is still in date? Read on to find out everything you need to know about keeping your makeup in order.
Makeup Expiry Dates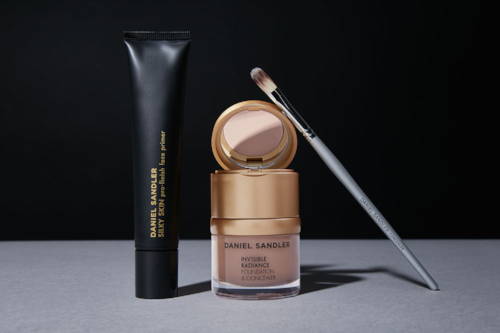 The shelf life and the PAO (Period After Opening) of makeup are different. Unopened well formulated products can remain stable for 2-4 years, but once the jar/bottle/tube has been opened that's when the deterioration starts. The most obvious signs of a product going bad is, for example, a mascara drying out or going clumpy, or something like a liquid/cream foundation separating.
Whatever product you buy, whether it's a moisturiser or a mascara, the preservatives in the product will only last a certain length of time. Do stick to the PAO dates as, once expired, the formulations in products such as powders, foundations, blushers and bronzers can clog up your pores with bacteria which may cause spots or a rash.
Typical PAOs:
Powders (including blush, eye shadows, face powder) – 1 to 3 years
Foundations in a jar or a cream powder – 1 to 3 years;
Lipstick, lip gloss – 1 year;
Pencil (Eye, Lip) – about 1 year;
Mascara – 3-6 months
Cleaning Your Tools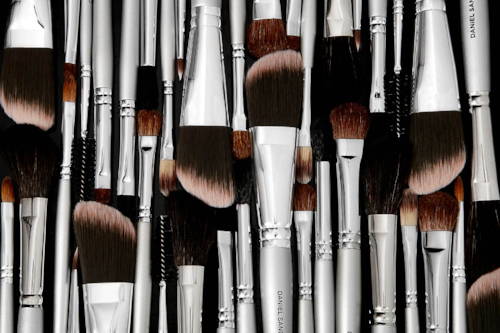 On the whole, most makeup brush cleaners work in the same way - pour a small amount of cleaner (or even a gentle baby shampoo) into a small dish, whirl the brush around in the solution, making sure it gets well into the hairs.
Rinse the brush under the cold water tap, with the bristles facing down, so the dirt and the cleaner can be rinsed away. Help it along by gently spreading the hairs apart.
If the brushes are really dirty you will probably need to repeat the wash and rinse a couple of times. The brush is clean when the water is running clear.
Never totally soak your brush and avoid getting the handle or the metal bit (ferrule) of the brush too wet, as this might harm the glue that holds the bristles together.
Squeeze out any excess water using a towel or kitchen roll and reshape your brush whilst it is still wet so that it dries into its natural shape.
Allow your brushes to dry without getting squashed by placing them at the edge of a window sill or table with the brush head hanging over the edge. You mustn't stand your brushes up as excess water could drip into the handle area where the bristles are glued, making them come loose.
Once your brush is completely dry, fluff the bristles.
Getting The Best Results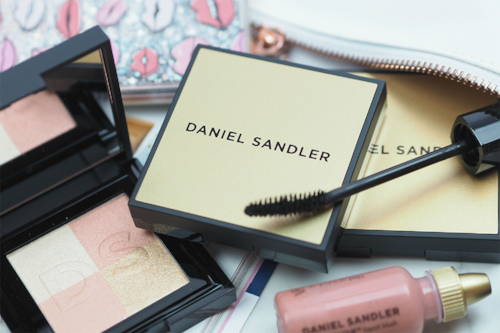 Keep lids on products when they are not in use
Avoid storing products in direct sunlight or near sources of heat; choose cool (not freezing) areas where possible
Never dilute products or mix them with other products unless directed by product instructions
Apply products with clean hands or an applicator that is routinely washed thoroughly with soap, detergent or a mild shampoo
Allow applicators to dry completely before use
Avoid sharing personal cosmetic products with another person
Avoid reinfection. Stop using all eye makeup if you have an eye infection and lip products if you have a cold sore. The exceptions: lipsticks, lip liners, and eye pencils, which can be shaved clean with a knife or sharpener
Don't forget to clean out the drawer, shelf or bag where you store your products by wiping them with an anti-bacterial spray or wipe