Our Story
Welcome to the home of the iconic Watercolour
Cheeks First

Our winning formula is all about the blush. If you start your makeup look with blusher, your eyes immediately look brighter, your skin clearer and you sit up straighter. Applying blusher first also helps moderate the rest of your makeup – you'll go lighter on the brows, eyes or lips. We reckon it's the secret to that perfect 'natural makeup look'. Your skin, but better.
THE LIQUID BLUSH THAT STARTED IT ALL

Our superstar liquid blush, Watercolour Liquid, is like nothing else on the market. A weightless, silky veil of colour, it applies like a divine second skin and helps to lift the entire face. It's regularly featured by beauty editors and influencers, loved by renowned makeup artists such as Ruby Hammer, Mary Greenwell and Sam & Nic Chapman, and has won countless awards including Best Blush at the Woman&Home Beauty Awards.

Daniel says: "I was working on shoots where I needed the makeup to stay in place but I couldn't find a blusher that ticked all the boxes. I wanted something beautifully sheer, easy to blend but also super water-resistant in lots of shades. I couldn't find what I wanted even in professional beauty stores so I decided to make my own."

"Watercolour Liquid has been copied many times (it's a compliment!) but I don't think it's been bettered. Watercolour looks like real skin, not makeup, and has unrivalled staying power. It melts into the skin, it doesn't sit on top, and it makes everyone look fresher, healthier and the very best version of themselves."

Shop Watercolour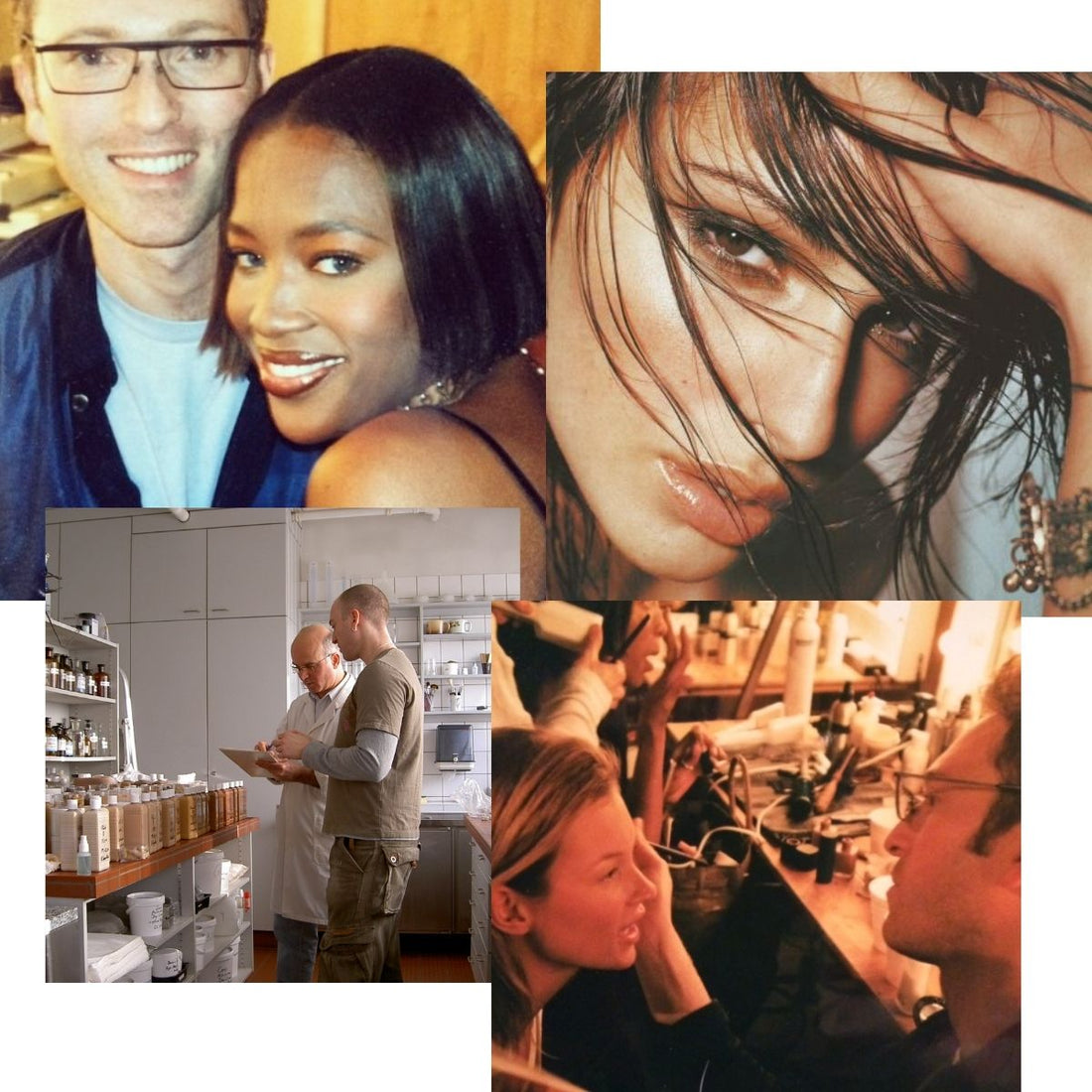 ABOUT DANIEL

Daniel Sandler is an international professional makeup artist and one of the UK's most-loved beauty experts. With over 35 years in the industry, Daniel is famed for his natural but glamorous signature style, his warmth and integrity that brings out the best in every single person he works with.

Daniel trained in makeup and hair at the London College of Fashion where he met Mary Quant who was an early champion. Daniel was soon working for high profile photographers, editors and magazines, backstage at major fashion shows and regularly appearing on TV. Throughout his career he's worked with many famous faces from Kate Moss to Naomi Campbell, Rachel Weisz and Dame Helen Mirren. His creative vision saw him appointed UK brand ambassador for Bourjois Cosmetics.

In 2005, Daniel was inspired to create his own brand: a game-changing collection of multi-use products that combined professional performance with fool-proof, easy-to-use formulas. Daniel spent four years developing his globally acclaimed brand, drawing on his skills as a professional MUA and his intuitive understanding of what real people want from their makeup. Today the brand features an ever-growing range of liquids, gels, creams, serums and tools that enhance real skin with exquisite textures and take everyday makeup to the next level.
My dream is simple: for people to look in the mirror and think 'I look really lovely today.'
-Daniel Sandler